RELAUNCH - update the CD with a new Signet ...
... and stationary papers
instead of the former Corporate Design from 2011.
Logo for the start–up company for professional digital filmequipment rental in Berlin.
The two major colors combine to a third, to reflect the special competence of the company, their state–of–art 3D equipment.
A very simple website provides only with the neccecary infomation. For this company, the personal contact to their customers (they call them friends) is very important.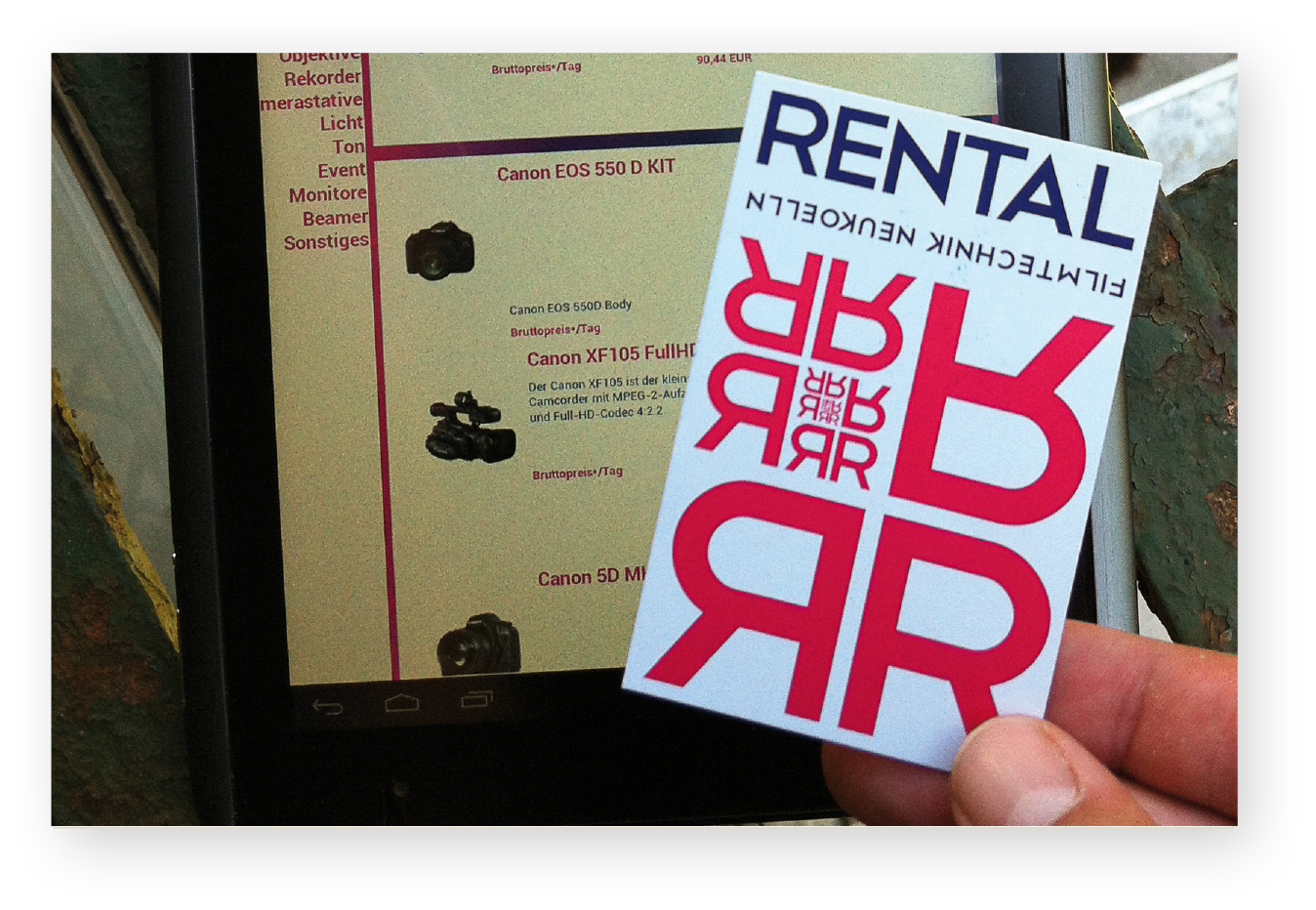 The businesscard is the first in a row of print products, such as Flyers, stickers,
and catalogue etc.
The young and "wild at heart" company is open to new things and ideas and playfull on the one hand. On the other hand the owners got ea deep understanding in digital technics an nearly a decade of experience in the filmbusiness. So the corporate design is reflecting that in some very stable parts, that will be fixed and repeated, and a leaves a lot of space to play with the colour and variationen of the Logos.